We started in August of 2016 with a mission to spread the joy of succulents with reasonable prices.
Our primary purpose is to help you solve the problem of which gift to give. You always have family and friends who are hard to buy for. After all, how many times can you buy your aunt Mary the same thing?
Giving a succulent gift is a unique way to show your affection. We have a variety of rare succulents and attractive planters for any plant lover.
You may have seen our products across the country at various Whole Foods and other retailers. Now you can buy from the convenience of your living room! Our owners Tom and Virginia create the beautiful arrangements that we ship directly to you.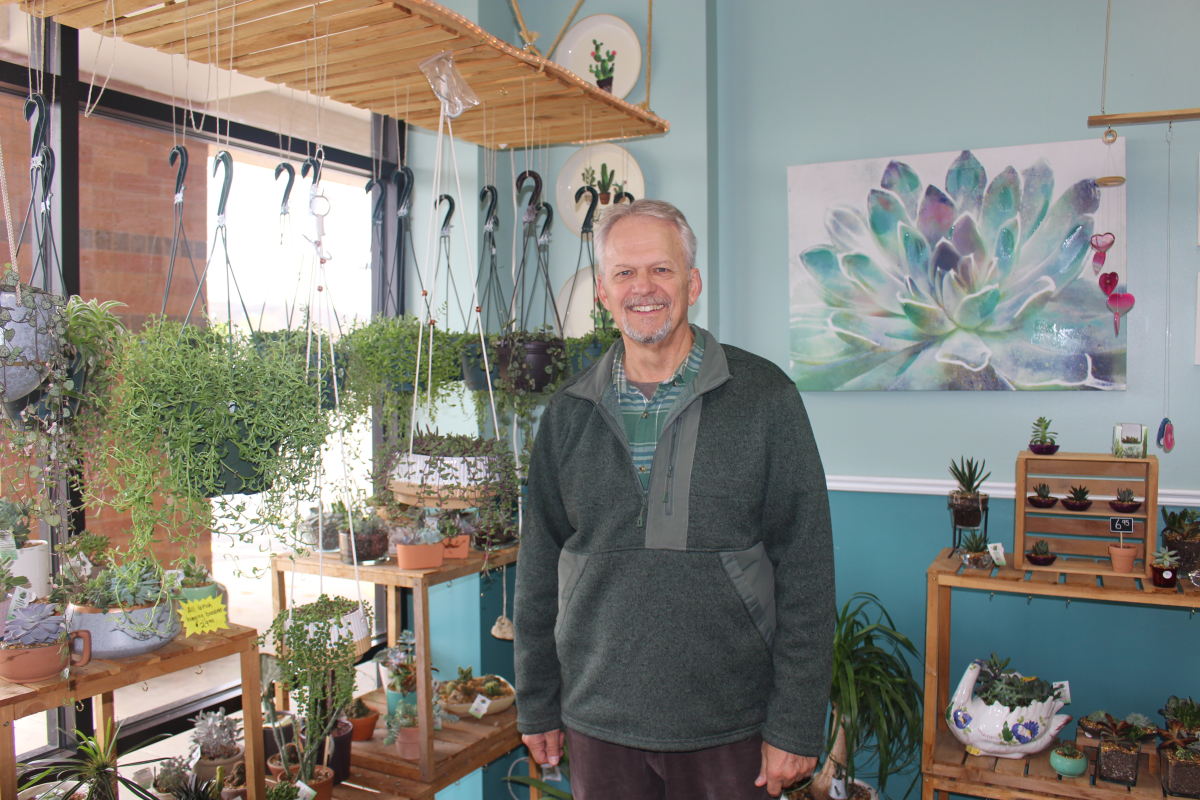 Succulents are plants that have the ability to retain water in thickened and fleshy parts such as the stems and leaves.  The word succulent comes from the Latin word "sucus,"which means juice.
         As for what types of plants are considered succulents remember, not all succulents are cacti, but all cacti are succulents.  However, there is not one clear definition of a succulent as there are other types of plants that that do not need much water, such as bromeliads. Also, many plant families have a continuous gradation that includes plants with thin leaves to those with fleshy leaves so defining which are succulents can sometimes be arbitrary.
Succulents make great ornamental plants and can add color and style to a terrarium or a garden because of their unusual and often striking appearance.  There are about 60 different plant families that contain succulents.  Usually the habitat of succulents is in areas with low rainfall and high temperatures. However, most succulents can survive if temperatures dip into the 40's such as overnight in a desert area.  Many can survive not just on limited water sources, but sometimes mist and dew are all they need.
As drought resistant plants they are perfect for the home where people do not have "green thumbs" or are on the go, traveling, or simply forget to water their plants on a regular basis.  They will thrive in a range of indoor conditions.  They can survive on indirect sunlight so there are many places in a house or office where they can live.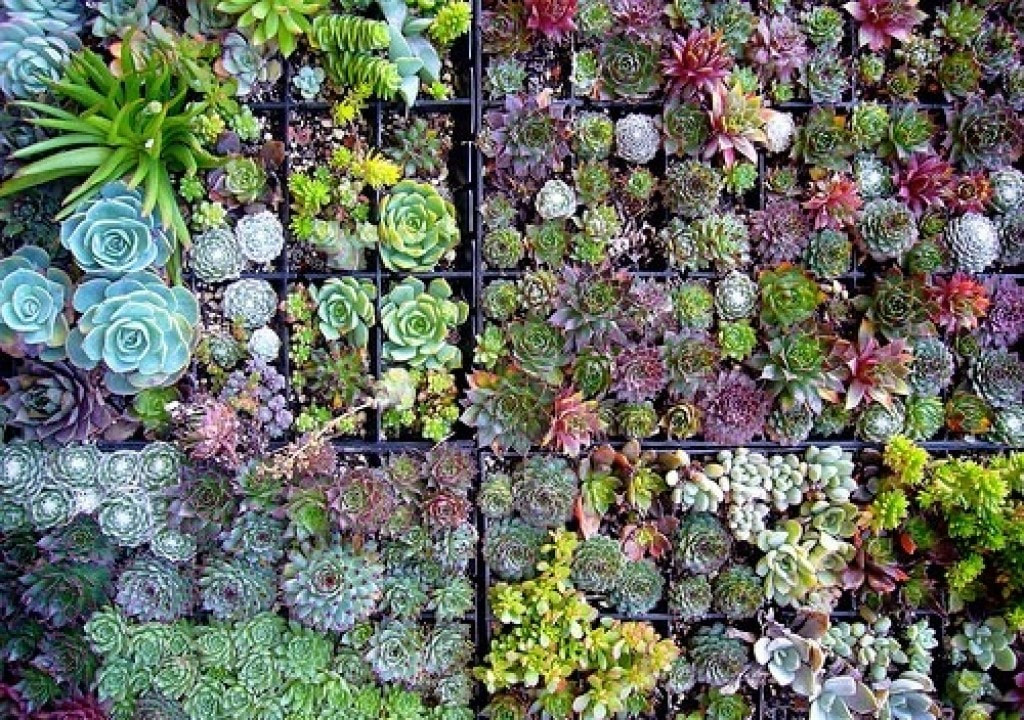 Attractive Planters
We have unique and attractive containers that show off the beauty of the plants and look great in your home or office.  These include handmade cedar boxes, small tin planters, several types of vases, and an assortment of glass fixtures. Many of our glass fixtures can stand alone, or be hung giving them extra versatility for display options. Some of the glass fixtures even look like small terrariums, but without the terrarium price!
 From time to time we have seasonal or promotional containers as well.  These are usually very different and really popular.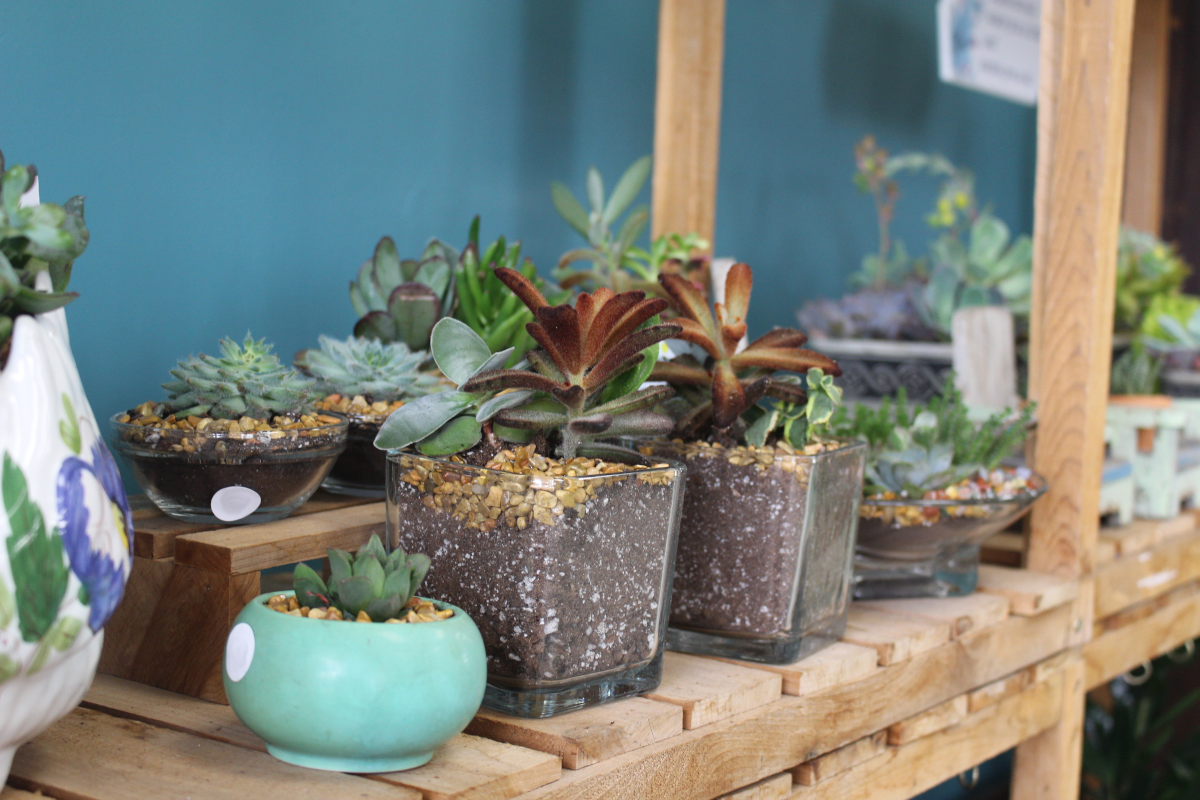 Glued Gravel

All of our arrangements are created with decorative gravel stones glued on the top of the dirt. Not only does it look very attractive, but it keeps the dirt and plants from falling out.  This is especially important in shipping so you do not receive your orders as a jumble of plants, dirt and containers all mixed up in the box. You might say that not only are the succulents a very robust plant, but so are our presentations.
Gem Stones

After we glue the gravel on the top we add colored gem stones to our line of glass arrangements and other larger gardens.  These add both "flair" and color.  It makes our succulents stand out as it adds that finishing touch.