Terrarium Craft Kit Instructions
Do-it-yourself terrarium craft kits are fun and make it easy to create you own beautiful succulent arrangements. A handmade gift for that special someone or yourself!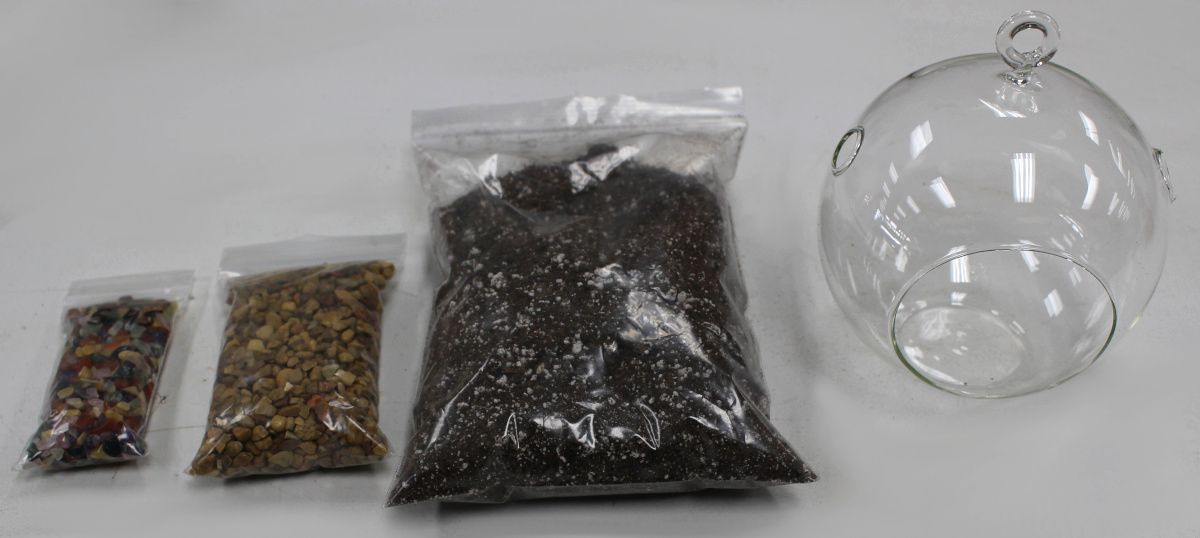 Starting by laying out the components of your kit. In this example, we are using the 5″ Glass Terrarium.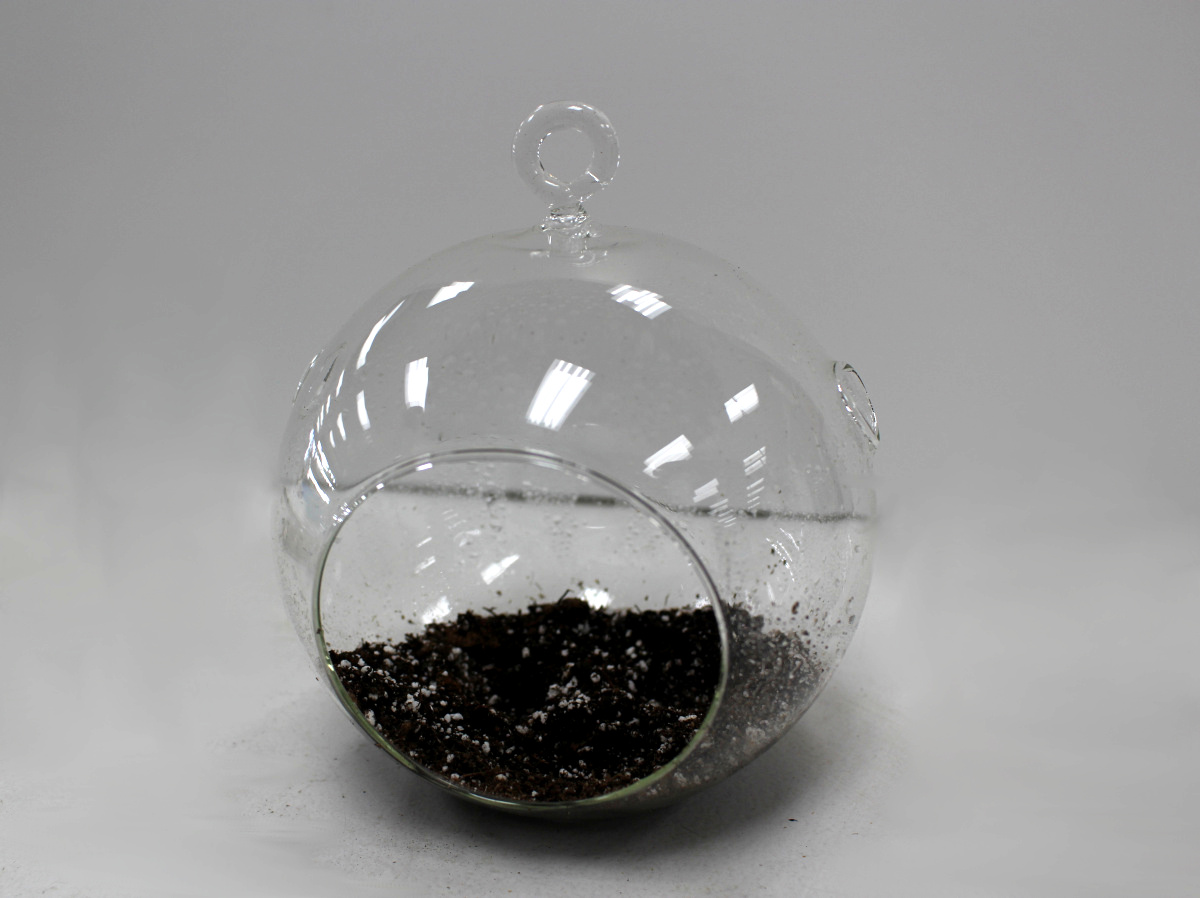 Remove the soil from the bag and put it into the glass ball. After spreading it out evenly, make an indentations in the center of the width of the ball with it just a little bit toward the back, leaving the opening clear.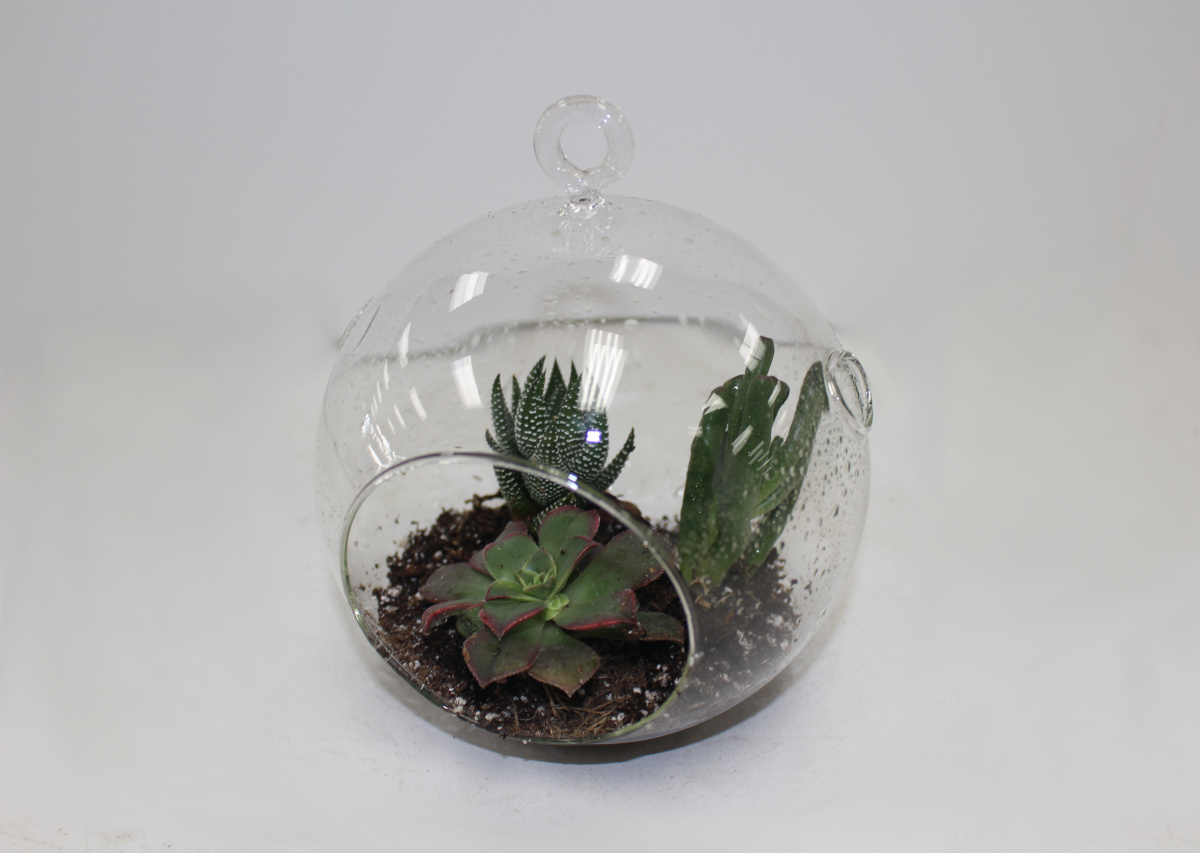 Place your succulent(s) in the indentation(s). The top of the roots should be level with the dirt from Step 1. You may need to cut off a portion of the roots with scissors to make it fit. This will not harm the succulent(s).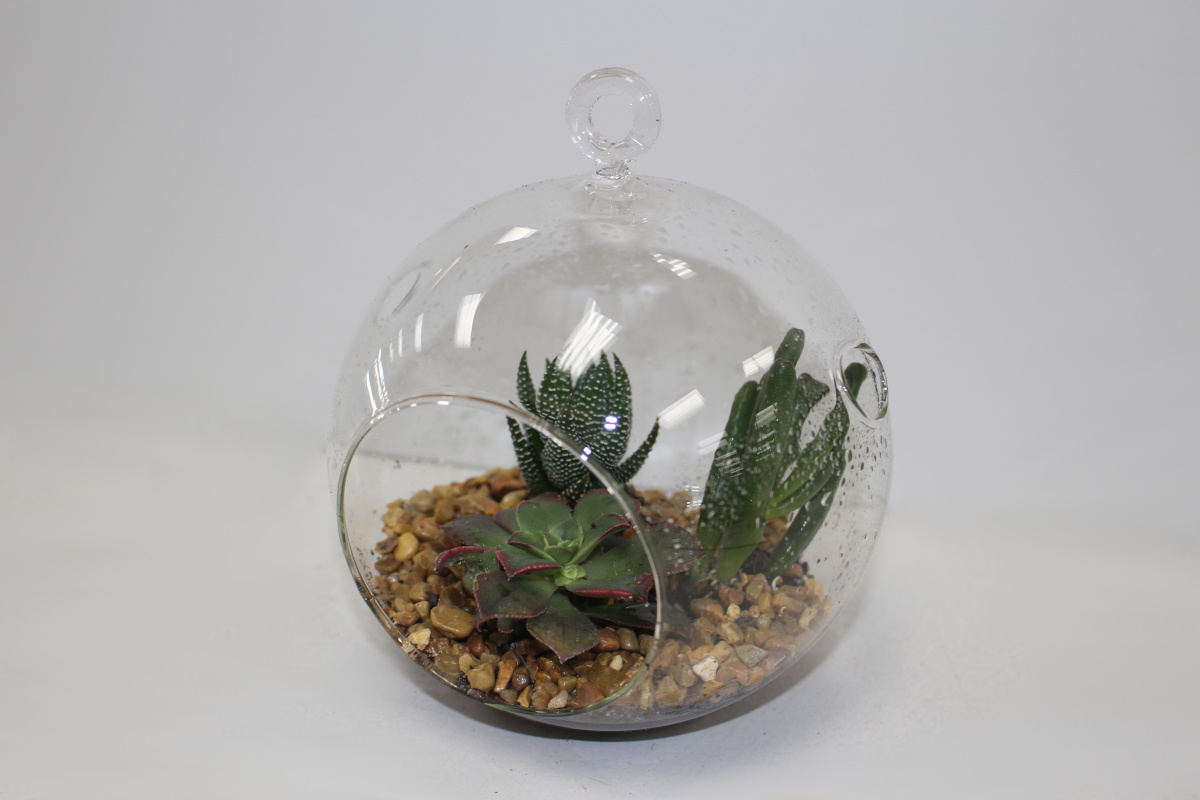 Spread the decorative gravel throughout the terrarium covering the soil entirely with a uniform thickness.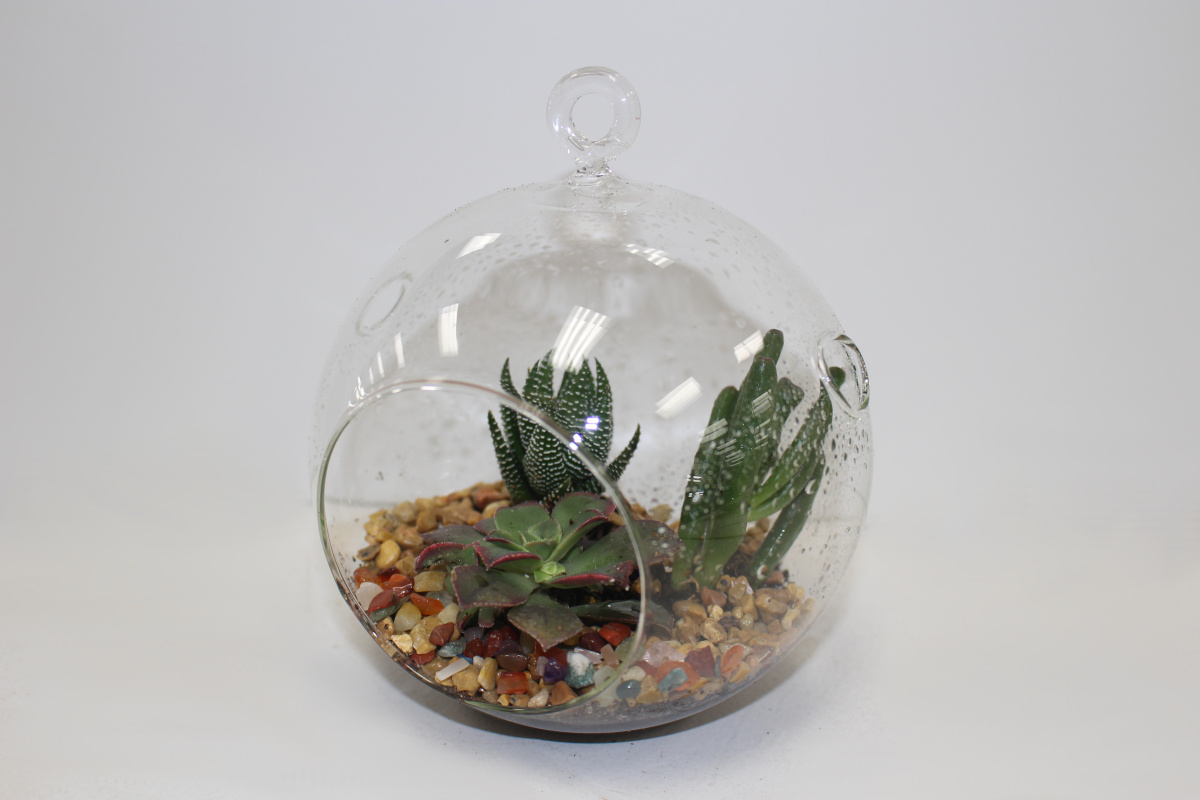 Place the gemstones in the front by the opening. Spread them out to add the splash of color.